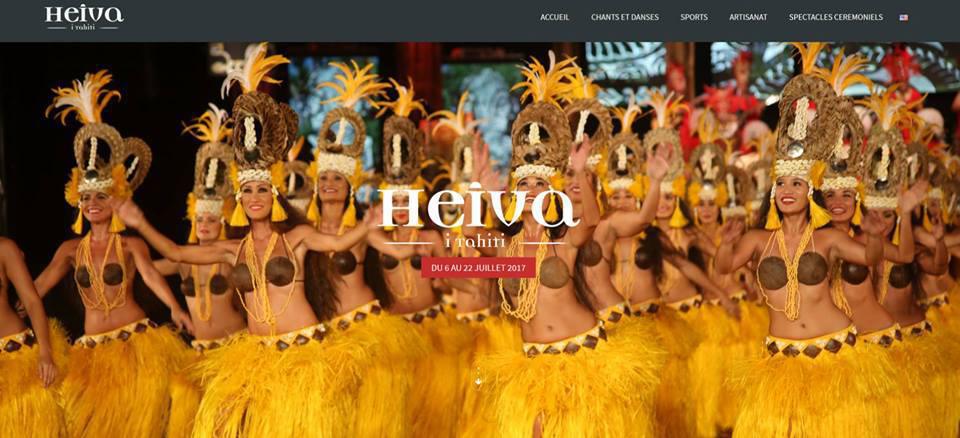 Recently, the feeling of autumn is in the air; not only is the weather turning cooler, the mood also feels a little bit lonely.
But this year, the 2017 Amis Music Festival brings in the wind of the Pacific, with the Tamariki Poerani dance group from the French Polynesian island of Tahiti, and Taiwan's Te Natira'a South Island Tahiti Dancing Group, together bringing the most authentic Tahitian dance to the music festival, and share with you the warmth from the Pacific.
---
│Tamariki Poerani - Tahiti, French Polynesia │
Tamariki Poerani is the most prestigious dance group in Tahiti, French Polynesia; its founding director and instructor Makau Foster has over 40 years of dance experience. Tahitian dance is very popular and very common in the island of Tahiti; however, as times change and lifestyles change, most young people no longer speak in their mother tongue, and no longer spend time on the dance; so in order to pass on the dance culture, Makau Foster founded the Tamariki Poerani dance group in 1978, leading the dance group to participate in various Tahitian dance competitions and has won multiple awards in choreography, music and costume design.
Each year, director Makau Foster shows great dedication to the Tahitian dance culture. She was the first in the history of Tahiti to open a Tahitian dance school. Her students are all over the world, and most of them become instructors who continue to pass on Makau's dance knowledge and concepts to their students. Every year she also flies to New Zealand, the United States, Japan, Mexico, and Taiwan as Tahitian dance competition judge, performer, and to teach the dance.
This year, in 2017, Tamariki Poerani participated in the world's largest Tahitian dance competition, Heiva i Tahiti, and won the biggest award of Professional Group 1st place. At present, in addition to the regular performances at Tahiti local well-known hotels such as the Le Meridien Resort Tahiti and Intercontinental Resort Tahiti, they also actively participate in performances around the world and in activities to promote the Polynesian dance culture.
---
│Te Natira'a South Island Tahiti Dancing Group │
Founder, Kumu Walis, is a student of director Makau and instructor Kohai of the professional dance group, Tamariki Poerani. Since 2014 she has joined the Tamariki Poerani training and participated in competitions.
Te Natira'a means "bridge" in Chinese. In order to promote Tahitian dance in Taiwan, we have joined together with girls who love Tahitian dance to travel to Japan, Hawaii, and its place of origin - Tahiti, to learn authentic Tahitian dance and participate in international Tahitian dance competitions.
Now, we have dance classes in Nantou and Taipei to teach Tahitian dance, training dancers to participate in competitions; we also hold performances on a regular basis to share our favorite dance culture.
In recent years, we have also cooperated with other Tahitian dance groups to host the Taiwan Tahitian dance competition, inviting foreign instructors as dance competition judges, and also attracting other Tahitian dancers in Asia to come to Taiwan to participate in the competition.
---
Come join us at the 2017 Amis Music Festival, let's warm up this fall and winter — you won't be lonely!