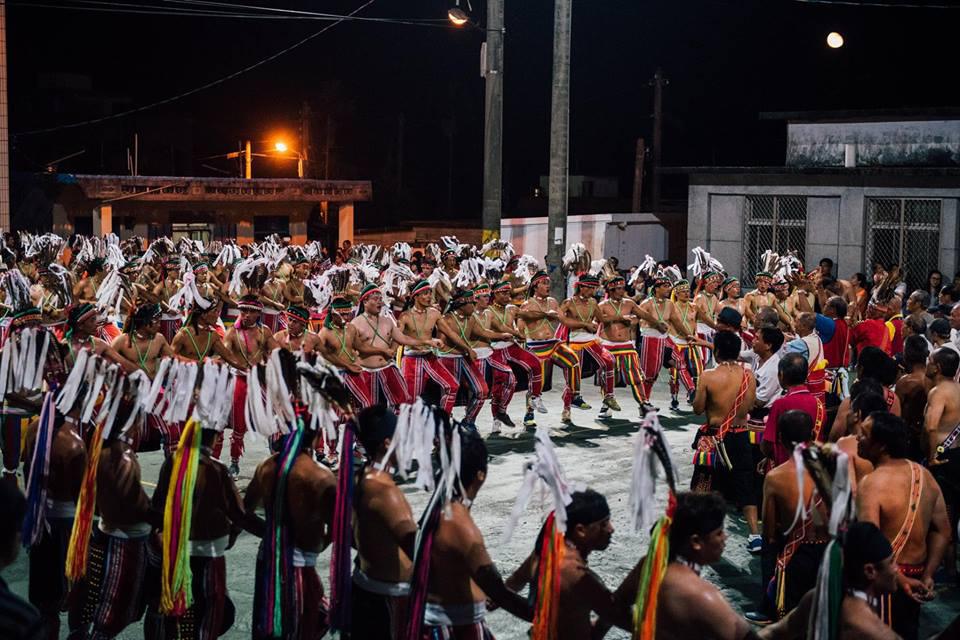 Remember the familiar scenes and the beautiful sceneries in the movies Wawa No Cidal (太陽的孩子) and Pakeriran (巴克力藍的夏天)? Yes, most of these scenes were taken at Makota'ay (港口部落).
Because the tribal village is located in the estuary of Siouguluan River (秀姑巒溪), at the intersection of the river and sea water, the water here is cloudy and muddy, hence it was named Makota'ay (meaning "turbid").
Makota'ay (港口部落) tribe have strict age sets discipline, especially during the festival, where they play important roles to carry out tasks. There are a total of eight age sets, following the "task name system (職名制)" (the name of the age sets and tasks are related and cannot be changed), and it takes about four years to move up to the next level in the age set. The following are the names of the eight major age sets:
Mama no kapah (青年之父 Father of youth)
Cifiracay (分配組 Allocation group)
Malakacaway (遙望組 Look to the distance group)
Ciromi'aray (白天組 Daytime group)
Mi'awaway (吠叫組 Barking group)
Palalanay (開路組 Open the way group)
Midatongay (木頭組 Wood group)
Miafatay (公差組 Public chores group)
During the festival, it is obvious to see all the age sets have their own roles, and the top three age sets are the important decision-makers.
In the traditional clothing, the long feather crown worn on the head is highly recognizable, and the white fabric strips tied on the feathers is a major feature, leaving traces of Japanese colonization.
In addition to the festival, there are many talents in the tribal village, such as the Golden Bell Awards (金鐘獎)-winning host, the Golden Melody Award (金曲獎)-winning singer, film and television directors, and many artists. From time to time, you will see wood carvings, paintings and other works of art in the tribal village; and almost every year there are art festivals and other activities held in the tribe, through these works to pass on and to retain the essence of the tribal cultures.
This year's 2017Amis Music Festival will connect the ripples of the east coast Amis culture, presenting the most "beautiful" cultures.